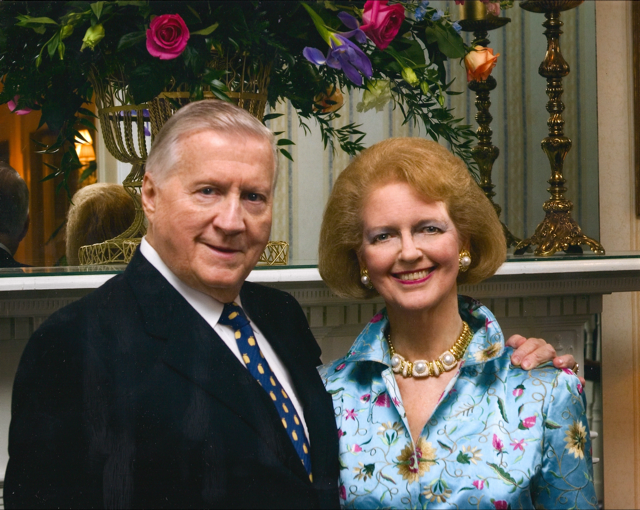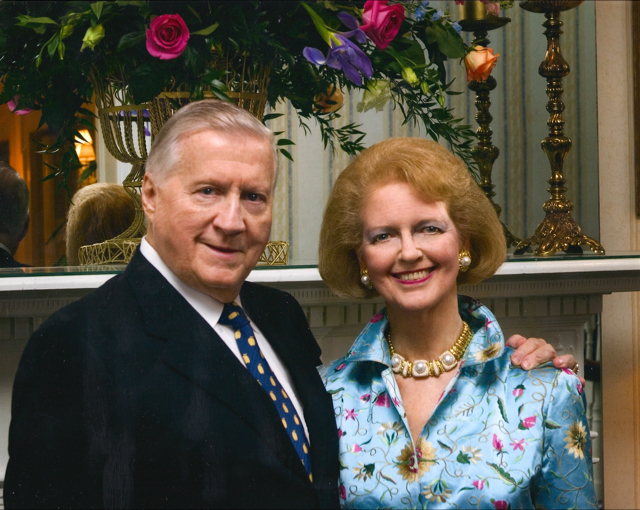 History
Kinsman is named for the Cleveland street where founder George Steinbrenner's German ancestors settled in 1840.
George and Joan Steinbrenner became involved in thoroughbreds when they purchased land in Ocala,Florida in 1969 which became Kinsman Farm and now spans over 750 acres. In his lifetime, George loved racing horses but he also cared deeply about Kinsman Farm and raising strong thoroughbreds. His passion and commitment to the industry was rewarded when his two-year- old Majestic Warrior won the Prestigious G1 Hopeful in Saratoga in 2007. Majestic Warrior was the fourth generation of breeding, his mother Dream Supreme was a Multiple G1 winner winning the G1 Test and G1 Ballerina at Saratoga and her mother, Spinning Round, also won the G1 Ballerina.
When George was not running his New York Yankees, he was often found in the mare and foal paddocks with sugar cubes in his pockets or watching training in the early mornings at the track. He believed in his yearlings having long stretches in their paddocks so that he could see them run. George and Joan enjoyed watching their children and grandchildren ride ponies through the years. They also built birthing stalls with windows in them in their broodmare barn where the family could watch the miracle of birth.
In 1980, George led the group that bought Florida Downs which is now Tampa Bay Downs. Years later he invested in Balmoral and Maywood Harness Racetracks in Chicago and The Red Mile in Lexington, KY. During his lifetime, George has had Seven runners in the Kentucky Derby with the most recent being the early morning favorite, Bellamy Road. George was an original shareholder in Ocala Breeders Sales Company and former President of the Florida Thoroughbred Breeders and Owners Association.